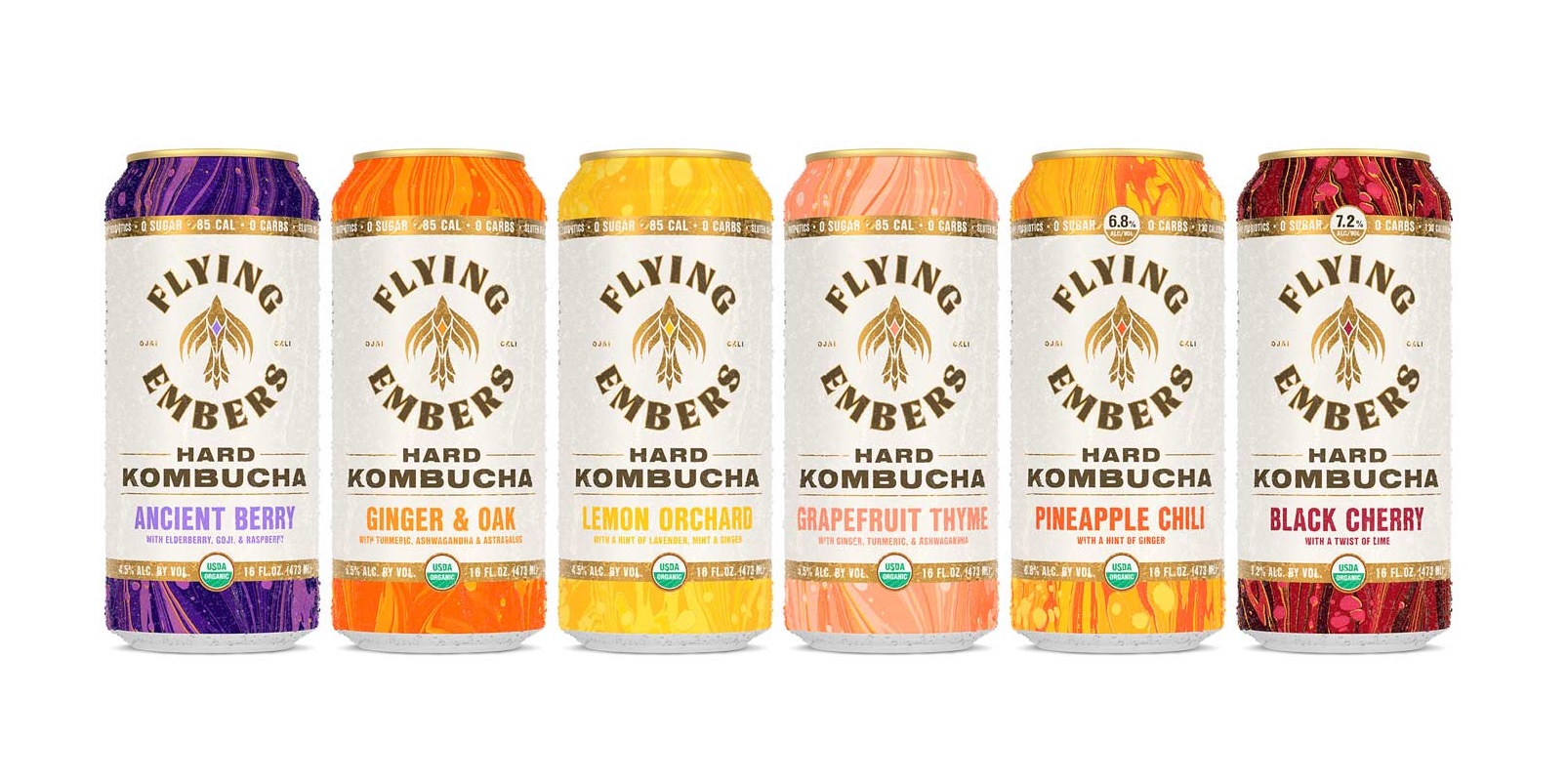 Case Study: Flying Embers
BUSINESS CHALLENGE:
Launching a beverage brand nation-wide, with a small sales team
Flying Embers Hard Kombucha is an organic sparkling probiotic tea, launched in April 2019. With tight deadlines, a new nation-wide retail footprint and a small sales team, the team needed help for the "sprint to the shelf". They needed to ensure strong early launch results in more than 900 stores at a major national retailer. "When you sell within the three-tier system to a distributor, who then sells to a retailer, you lose visibility to the presentation in-store and how the store shelf is evolving as there are hundreds of beer distributor reps touching your products across the country," said David Vartanian, Chief Strategy Officer for Flying Embers. He had worked with Survey.com previously, while scaling out KeVita, the kombucha brand acquired by PepsiCo. "Survey brings visibility at retail execution as part of our go-to-market strategy, they are an extension of our sales team."
SURVEY SOLUTION:
Distributed workforce provides retail coverage for more than 900 stores
Survey.com's distributed workforce visited every store, merchandised, replenished shelves with back stock, identified out of stocks, documented product placement, and more. The work was captured via mobile technology, and the data and photos were summarized in a dashboard. Survey also highlighted additional insights for the team: Flying Embers was sold in four-packs and in large 22-ounce bombers, but some retailers were separating the cans from the four-pack and selling individual cans. This visibility into shopper behavior and retailer flexibility shapes future product introductions.
RESULTS:
Strong early launch results and identifying new market opportunities
"Survey validated our thinking that there would be strong consumer demand for a single pack type, capturing data that 15% to 20% of the stores were breaking up the four-packs," said Vartanian. "Without asking consumers, we learned about a major market opportunity because we had Survey.com acting as our eyes and ears in the field." This led to a stronger product line-up, with the launch of a single can SKU.
During early visits to the stores, the Survey.com discovered Flying Embers was missing at approximately one-fifth of the stores. "Survey.com helped us identify these gaps quicker and helped us fix inventory issues," said Vartanian. The Flying Embers team was able to discuss performance with distributors and retailers, in context of the overall supply chain, to make adjustments.
"I tell people Survey.com is an extension of your sales team," said David Vartanian. "Let Survey.com cover the geographic areas your team cannot. They can move product from the stock room, build displays, do the merchandising, product demos in store, and let you know what is happening in Kansas, or any one of thousands of stores. They are an all-inclusive retail solution."
Company Background on Flying Embers
In the Fall of 2016, a team of passionate entrepreneurs founded Fermented Sciences Brewing in Ojai, California. Driven to disrupt the alcohol beverage industry, the innovators created great tasting botanical brews with functional benefits. They built a laboratory in a hundred-year-old stone wine cellar and began to immerse themselves in the art and science of fermentation, creating an innovative new brewing process to produce a hard kombucha.
Fermented Sciences is the parent company for Flying Embers, an organic hard kombucha with live probiotics and botanical adaptogens, containing 4.5 percent alcohol. (The name Flying Embers came from the founders' experience in a massive wildfire which endangered their fledgling operation.) The Fermented Sciences team are no strangers to the kombucha category, having sold their previous company, KeVita, to PepsiCo for more than $240 million.